From May 27th till June 19th, Stadsschouwbug De Harmonie and Arcadia are joining forces to present PAFFF: 3 full weeks of spectacular theatre, 20 renewing (inter)national artists, and 20 performances that will challenge you to explore someone else's perspective and to look beyond prevailing norms.
"PAFFF triggers you to think about generations to come and wants you to listen to new and rebellious stories and voices through STORYTELLING FOR EARTHLY SURVIVAL."
Are you ready? Prejudice wracking wheelchair users rave together for recognition of their physical rights. Outcasted Scarecrows who accidentally unleash an eco-revolution with childish devotion. The Women from Homer's epic rebelling against their role in the margins, waiting for the male warrior. Let the hand-reading oracles from Sparks Fryslan predict your future, or listen to the voice of the Amazon river while it firmly holds its ground against ecocide in Altamira 2042.
PAFFF is the ultimate mix of dance, music, symposia, theatre, installations and ground-breaking experiences. Discover the new and upcoming voices of internationally renowned artists such as Philippe Quesne, Doris Uhlich, Lia Rodrigues, Cia Hiato, Gabriela Da Cunha and DJ Shadow. And be amazed by the productions of talented Dutch makers such as Nynke Laverman, MOHA, Club Guy & Roni, Emke Idema and Bouke Groen. PAFFF is provocative, daring and inquisitive. You do not want to miss it.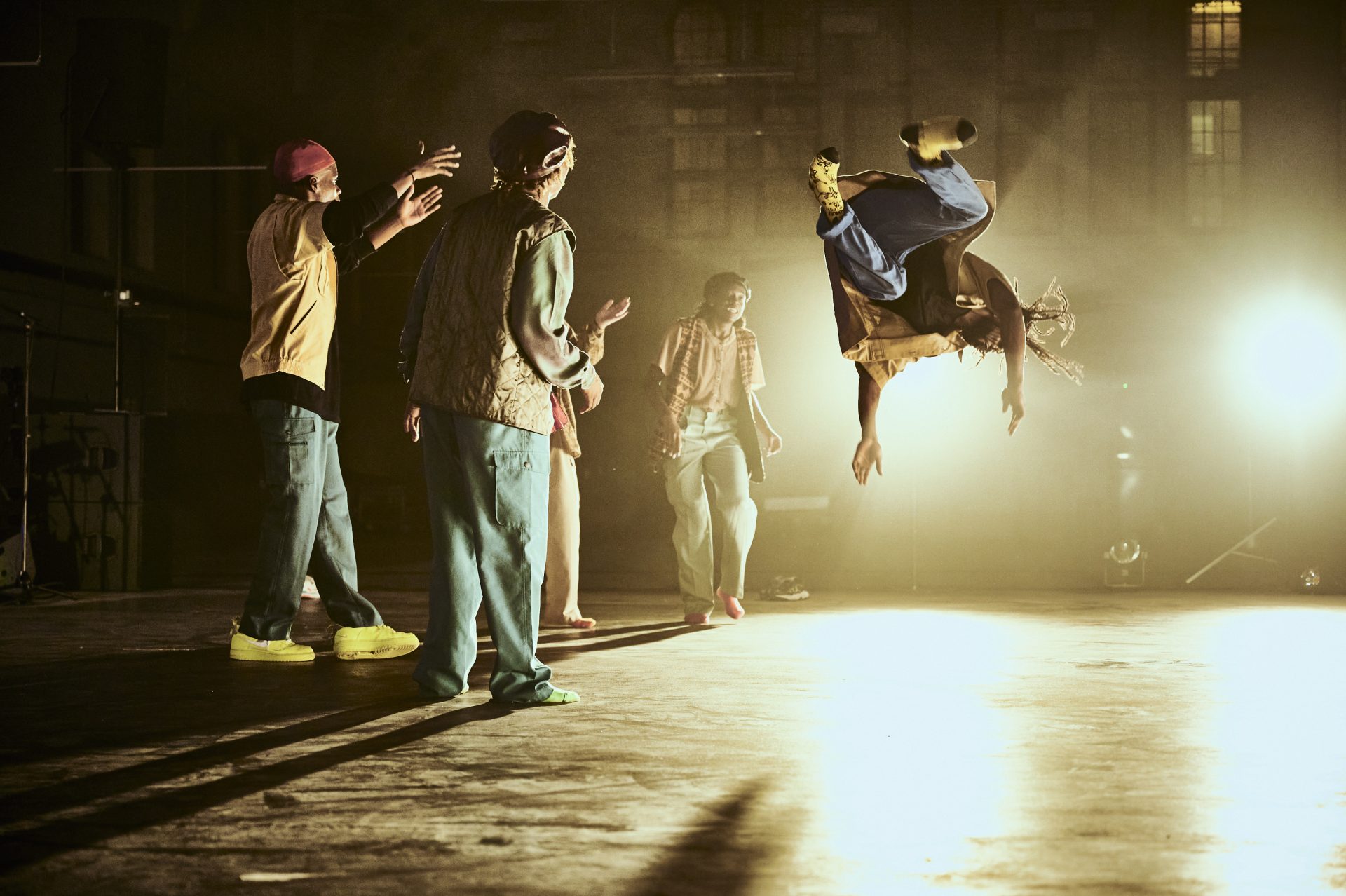 PAFFF everybody inclusive! Language No Problem
PAFFF is the festival for everyone with a love for national and international renewed theatre and performing arts! Regardless of your mother tongue, PAFFF welcomes you to become part of the immersive theatrical journey across many unexpected worlds.
The PAFFF artists come from all corners of the world to share their visions for the future, humanity, and the earth with you. Therefore the spoken language in performances varies from English to Dutch, but do not be surprised to hear Spanish, Portuguese or Frisian as well. PAFFF is one big international party for everyone, whether you are an expat, international student, or native all alike.
On the agenda pages you will find the spoken language per performance, as well as information on subtitled performances.

A couple of PAFFF performances are LNP (language no problem) these performances are flagged with an LNP tag that indicates that the performance is accessible to you regardless of the language you speak, such as dance, installation, or concerts.
You will find the complete performance overview on the agenda page or scroll through our online magazine right here!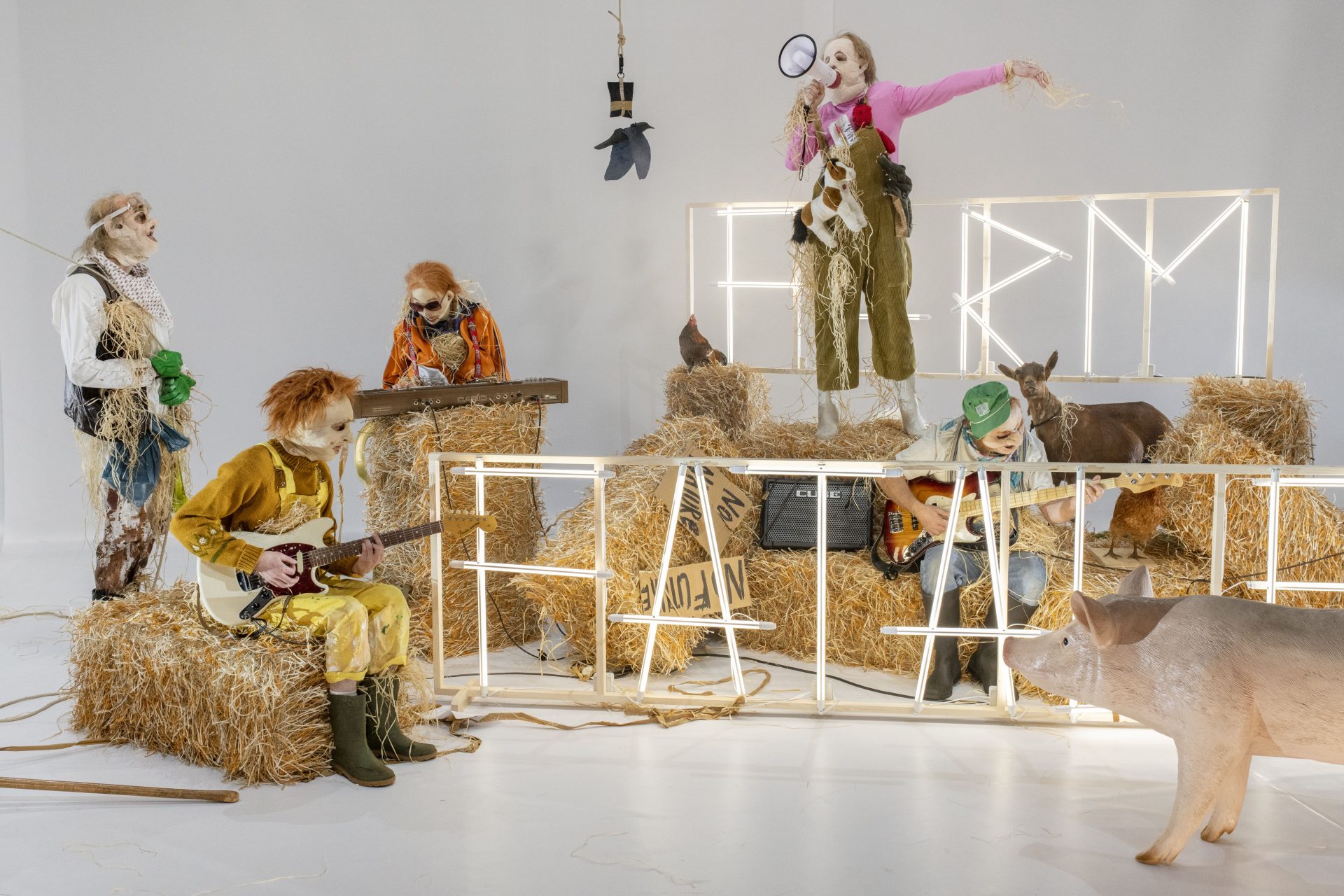 Locations
The heart of the festival is in Stadsschouwburg De Harmonie, where most of the performances will take place as well. Other locations include De Westerkerk, Neushoorn, De Bres and City Hall. Check the practical information page for more information, addresses, and a city map.